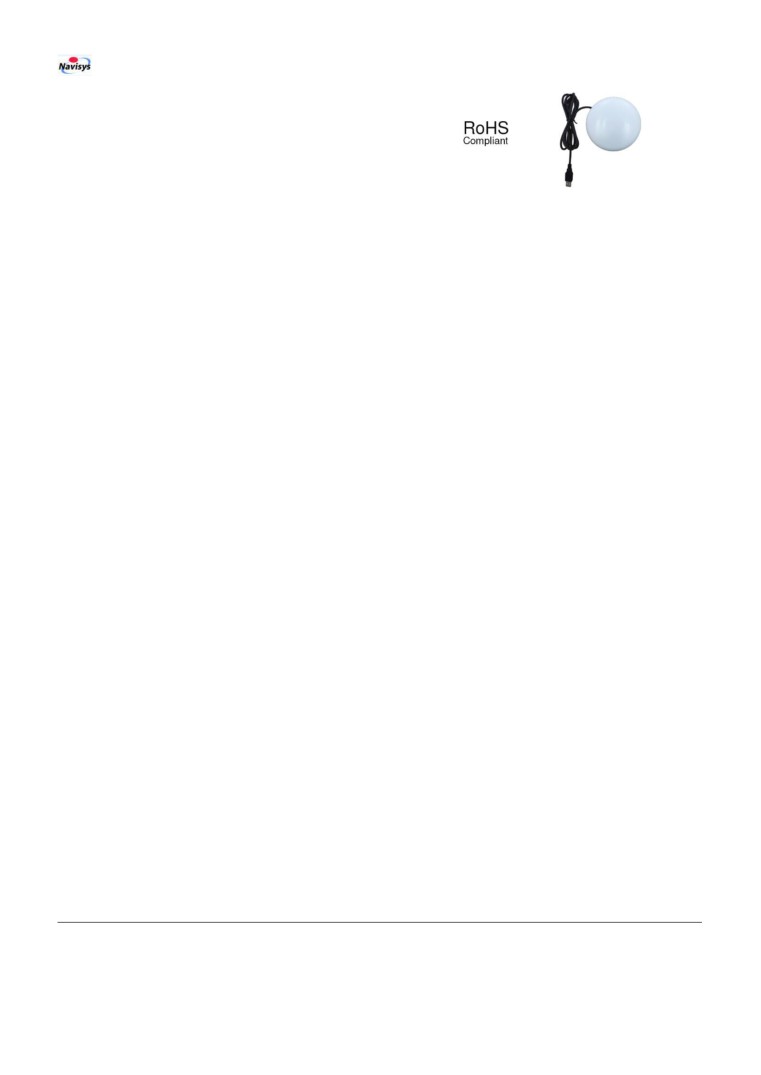 NaviSys Technology - Your Location Partner
NEO-M8P-based GNSS Smart Antenna / GR-8030_8032
GR-8030_8032, u-blox NEO-M8P-
GR-8030_8032 is an easy to use, ultra-high performance,
Base station static mode: Position could be
low power, industrial grade GNSS smart antenna.
Explicitly given or from survey-in result
Monitoring position error, warn when > 100m
The built-in NEO-M8P engine board provides cm-level
Base station moving baseline (MB) mode
GNSS performance designed to meet the needs of
Both base and rover can move
unmanned vehicles and other machine control
Accurate vector between rover and base
applications requiring accurate guidance.

E.g. for UAV follow me feature.
GR-8032 plays the role of "base", sends corrections via
Multi-satellite positioning systems support
the RTCM 3 messages to the "rover" (GR-8030) via a

GPS/QZSS/
GLONASS/Beidou
&
communication link enabling the rover to output its
Higher update rate option (default 1Hz), up to
position relative to the base at cm-level accuracies.
5 Hz for
dual-GNSS constellation
GR-8030_8032 supports multiple satellite positioning
4 Hz for moving baseline RTK
systems - GPS, GLONASS, QZSS and BeiDou
&
. In
addition, it also supports either USB or TTL/RS232

Tracking & Navigation: -160dBm
Low power: 35mA at continuous tracking (USB)

Vehicle navigation device
A-GPS support, OMA SUPL/3GPP TS25.171

Performance maximized design with big antenna
Connector: USB, PS2, RJ45, DB9, Micro-fit etc.
(35x35x6 mm
3
) and ground plane (70x70 mm
2
).
Cable length: 0.1m ~ 15m.
Power supply options: 12V/24V

Fixed with the built-in strong magnet or
Electrical interface support: USB, RS232 or TTL

Pole mounting with an extension fixture
Backup battery support for faster position fix

Robust, compact, long-lasting, waterproof design
LED for position fix indication

Based on u-blox NEO-M8P engine board

Centimeter-level GNSS positioning support
Windows location sensor support

Integrated RTK (Real Time Kinematics) base

Stationary survey-in function support
Address: 2F, No.56, Park Ave. II, Hsinchu Science Park, 30844, Taiwan (R.O.C.)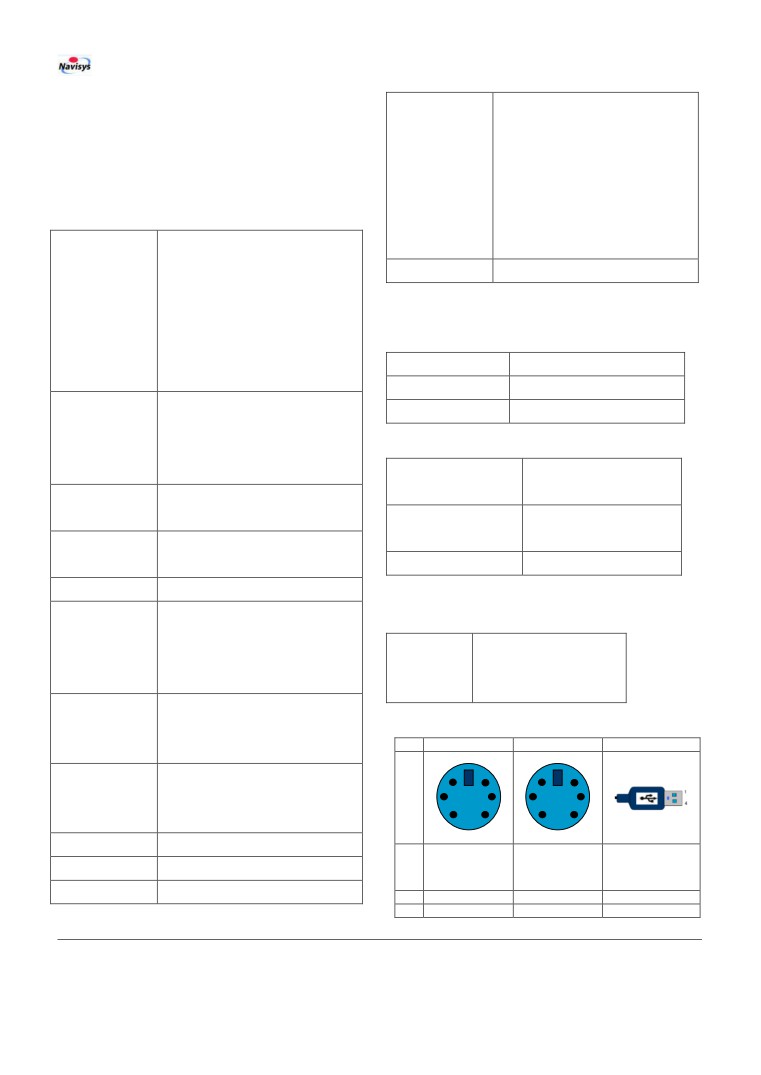 NaviSys Technology - Your Location Partner
NEO-M8P-based GNSS Smart Antenna / GR-8030_8032

Industrial operating temperature range: -40 ~ 85
℃
&
GR-8030_8032 by default supports GPS+BeiDou. For
GPS+ GLONASS, explicit instruction is required.
GGA, GLL, GSA, GSV, RMC, VTG,
Receiver
Performance Data
+
UBX: u-blox proprietary binary
72-channel u-blox M8 engine
+
: according to GNSS IC spec
L1OF:
1598.0625~1605.375MHz
35mA/average tracking (USB)
(50% 24hr static, -130dBm, > 6
SVs; baselines < 10km for RTK)
-160dBm (tracking & navigation)
Max. 4Hz, moving baseline RTK
< 500m/sec or 1,800 km/hr)
Address: 2F, No.56, Park Ave. II, Hsinchu Science Park, 30844, Taiwan (R.O.C.)