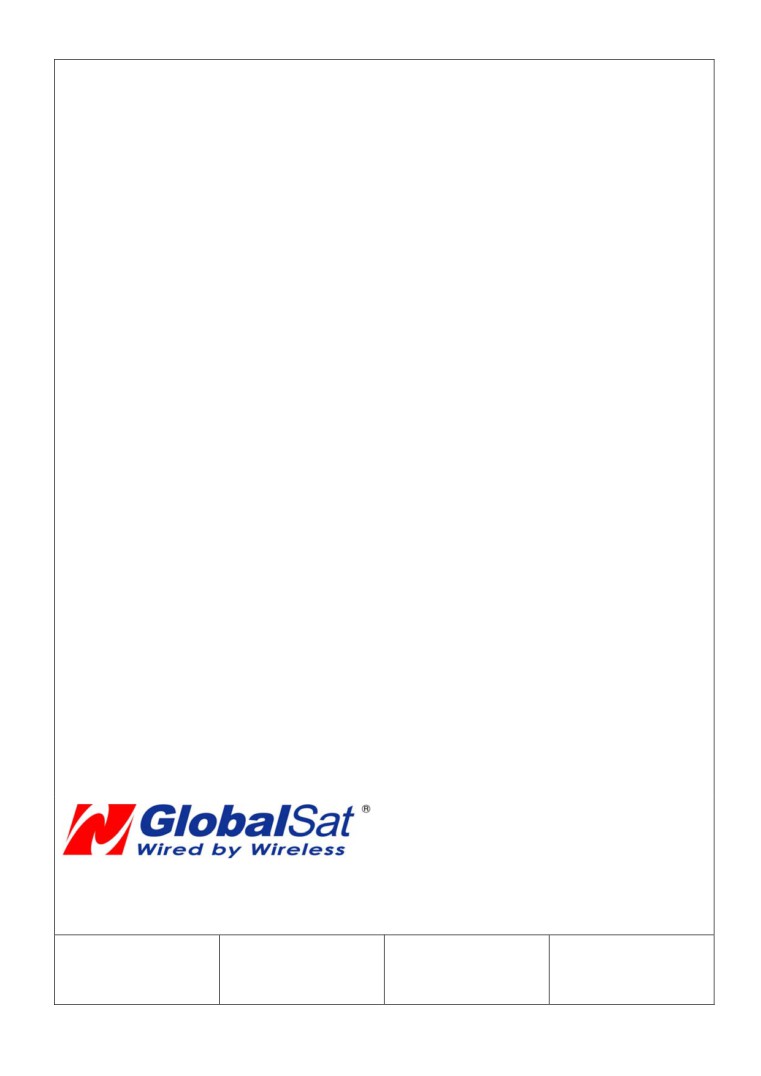 GLOBALSAT GPS Engine Board
Globalsat Technology Corporation
16F., No. 186, Jian-Yi Road, Chung-Ho City, Taipei
Tel: 886-2-8226-3799 Fax: 886-2-8226-3899 High Performance GPS Engine Board
MT-5631G is a compact, high performance, and low power consumption GPS+GLONASS engine
board. This GPS module is powered by MediaTek, it can provide you with superior sensitivity and
performance even in urban canyon and dense foliage environment. The miniature size makes the
module easy and the best choice to integrate into portable device like mobile phone, PDAs,
camera and vehicle locators. Automotive navigation
z
Mobile phone navigation
z
MediaTek high sensitivity solution
z
Very high sensitivity (Tracking Sensitivity: -164 dBm)
z
Extremely fast TTFF (Time To First Fix) at low signal level
z
Support USB and Serial port NMEA output
z
Compact size (15.9mm * 13.1mm * 2.4mm) suitable for space-sensitive application
z
One size component, easy to mount on another PCB board
z
Support NMEA 0183 V3.0 (Output:
GGA,
GSA,
GSV,
RMC
,
VTG,
GLL,
ZDA)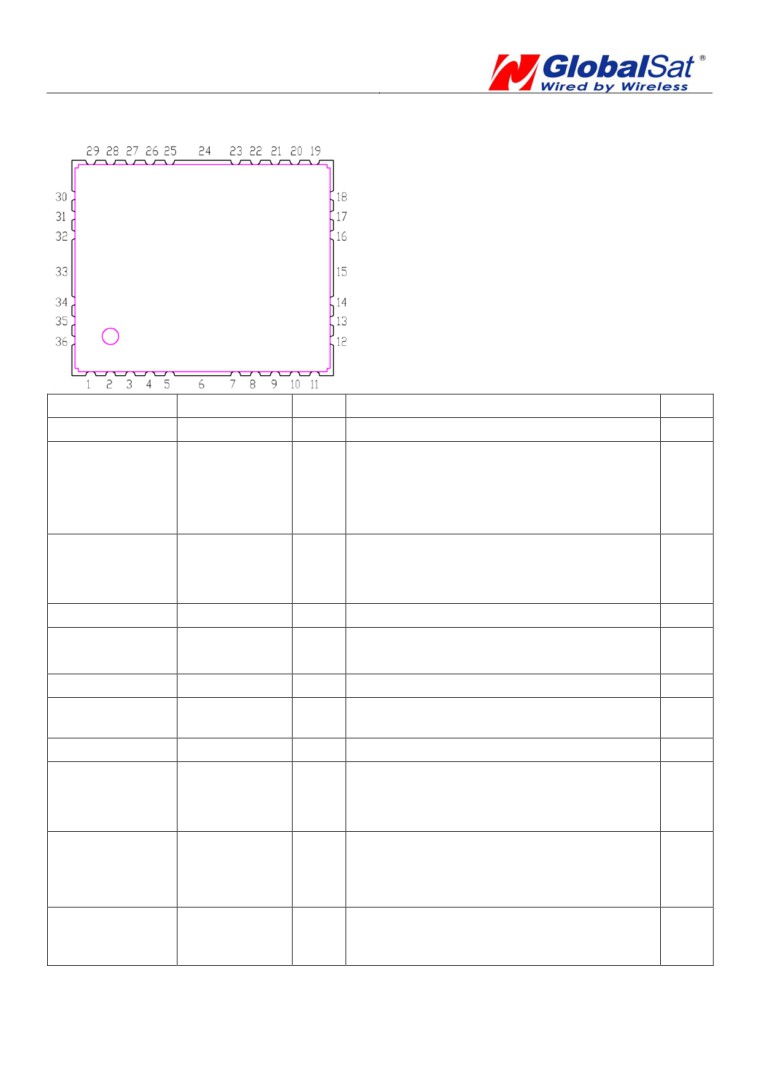 High Performance GPS Engine Board
This is the battery backup power input for
the SRAM and RTC when main power is
This is the main power supply to the engine
board. (3.1Vdc to 3.5Vdc)
MT-5631 reset pin. This input is low active.
User can use this I/O pin for special
functions. (For example, control LED)
One pulse per second output.(1PPS)
MT-5631 hardware standby function, that is
edge-trigger type, falling to enter standby
mode, and raising to normal mode
This is the main transmits channel for
outputting navigation and measurement
data to user's navigation software or user
written software. Output TTL level.
This is the main receive channel for
receiving software commands to the engine
board from user written software.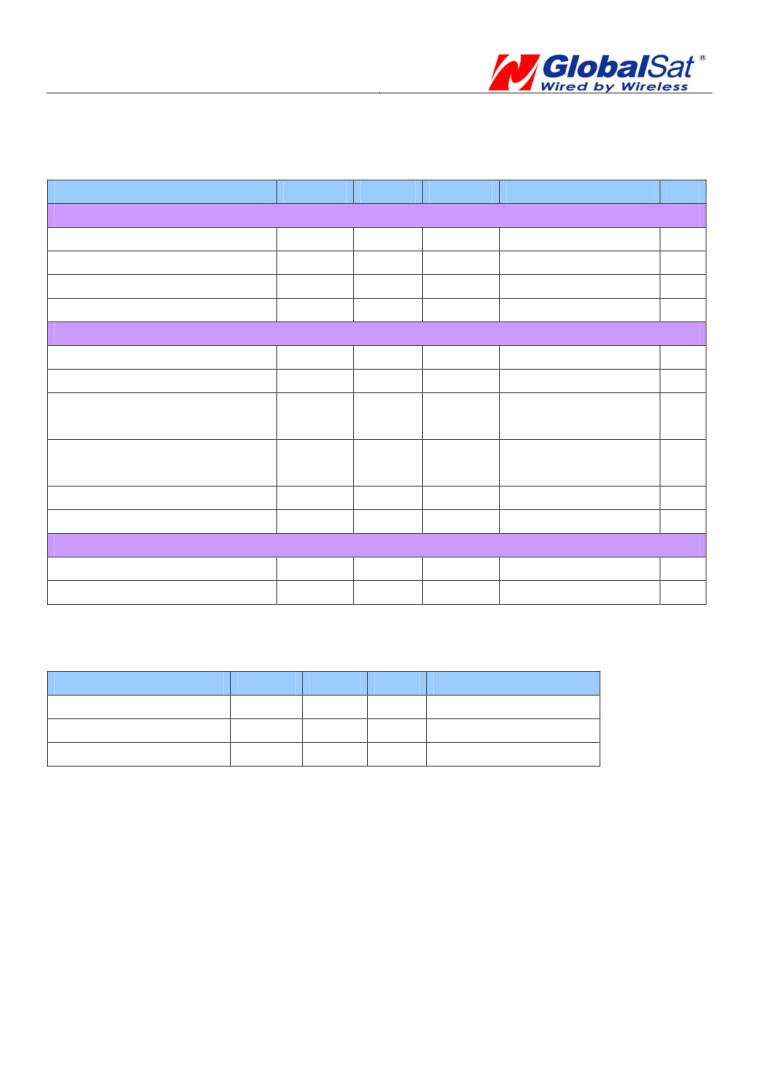 High Performance GPS Engine Board
Absolute Maximums Ratings
Main power supply Current
Backup battery supply Current
Interface (VCC = 3.3V, VBAT= 3.3V, Operation Temp.= 25
℃
)
High Level output Voltage
☆
VDD is 2.85V for MTK CHIP
Environmental Characteristics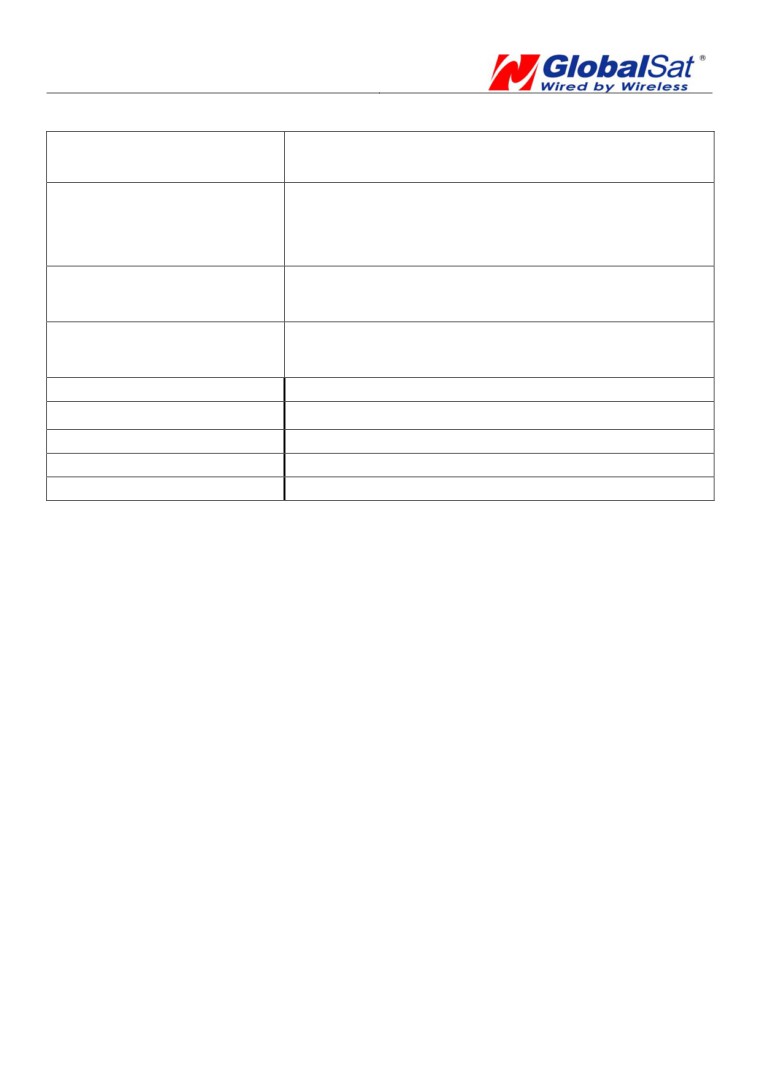 High Performance GPS Engine Board
Horizontal Position accuracy
3
1. -142 dBm ≈ 28dB-Hz with 4 dB noise figure
2. 50% -130dBm Fu 0.5ppm Tu
±
2s Pu 30Km
3. 50% 24hr static, -130dBm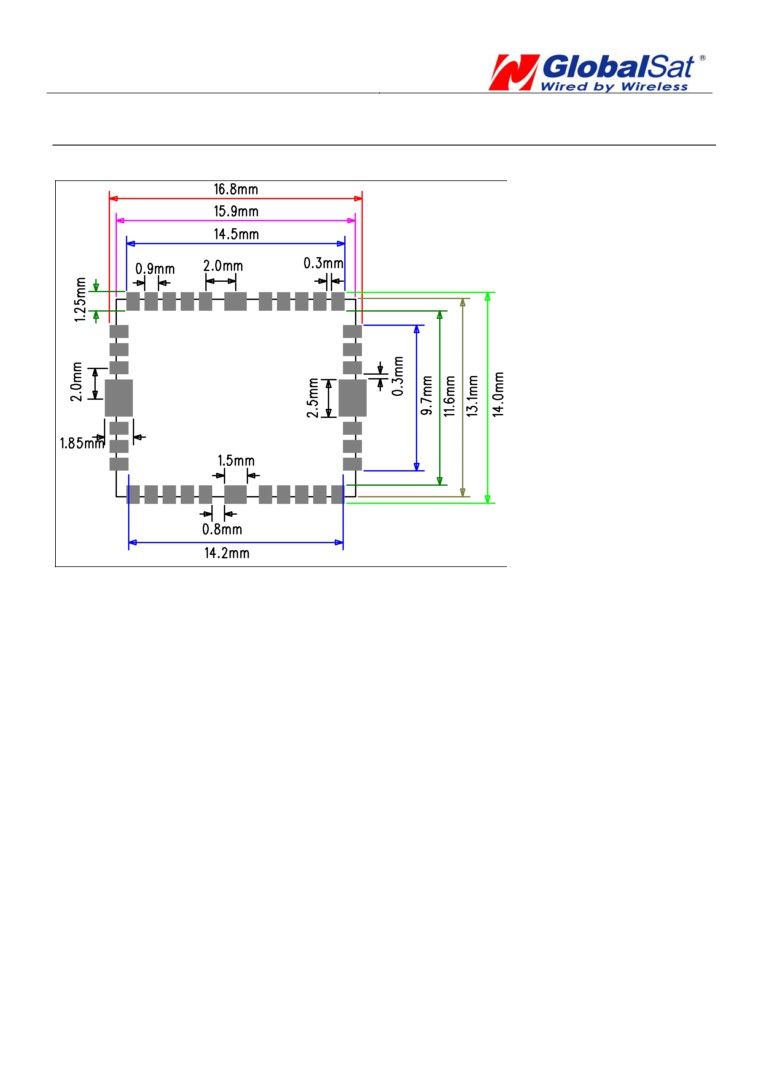 High Performance GPS Engine Board
PCB Layout Recommendations
Do not routing the other signal or power trace under the engine board.
This pin receives signal of GPS analog via external active antenna .It has to be a controlled
impedance trace at 50ohm.
Do not place the RF traces close to the other signal path and not routing it on the top layer.
Keep the RF traces as short as possible.
Keep the active antenna on the top of your system and confirm the antenna radiation pattern
、
axial ratio
、
power gain
、
noise figure
、
VSWR are correct when you Setup the antenna in your case.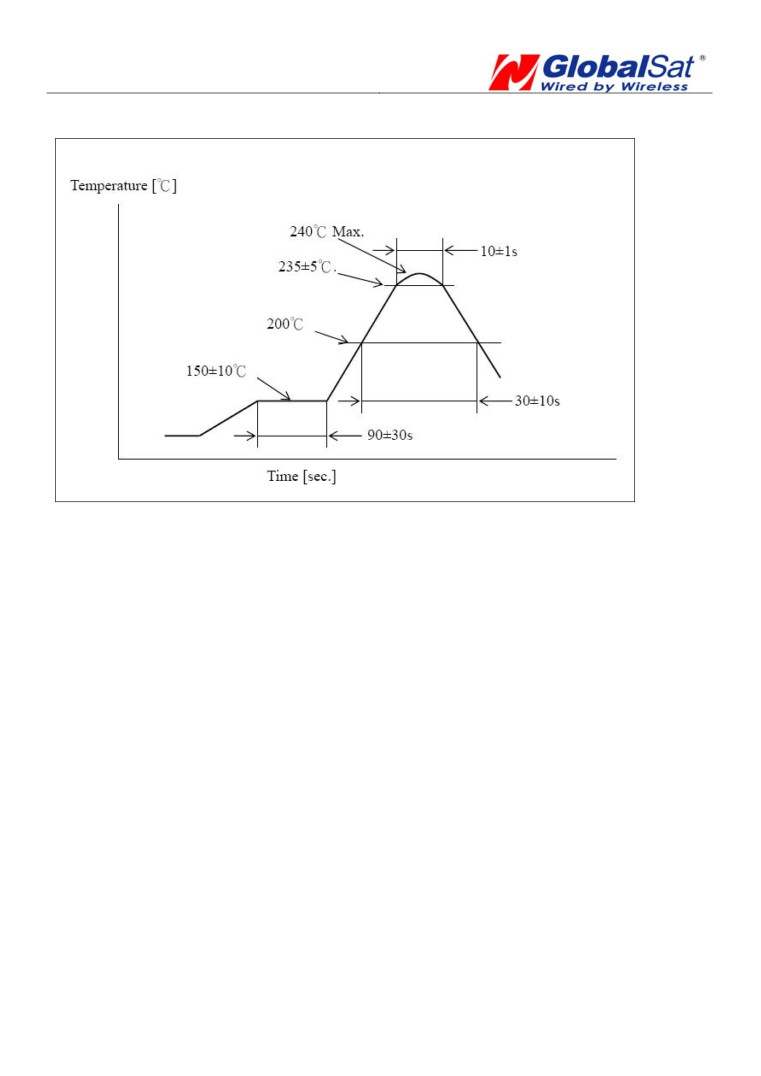 High Performance GPS Engine Board
Recommended Reflow Profile:
Peak temperature must not exceed 240
℃
and the duration of over 200
℃
should be 30±10